Fistfights With Wolves is a San Diego based progressive rock 8 piece, comprised of a revolving lineup of Southern California classical and jazz musicians.
Started in 2010 by Mathew Rakers and Ryan Bradley under the name Interrobang, FFWW has played shows up and down the west coast, from Mexico to Oregon.
Keyboards & Guitar / Mathew Rakers
Guitar / Ryan Bradley
Vocals / Anastasya Korol
Vocals / Latifah Smith
Bass / Nathan Robinson
Saxophone / Malcolm Jones
Drums / Billy Petty
Drums / Kevin Capacia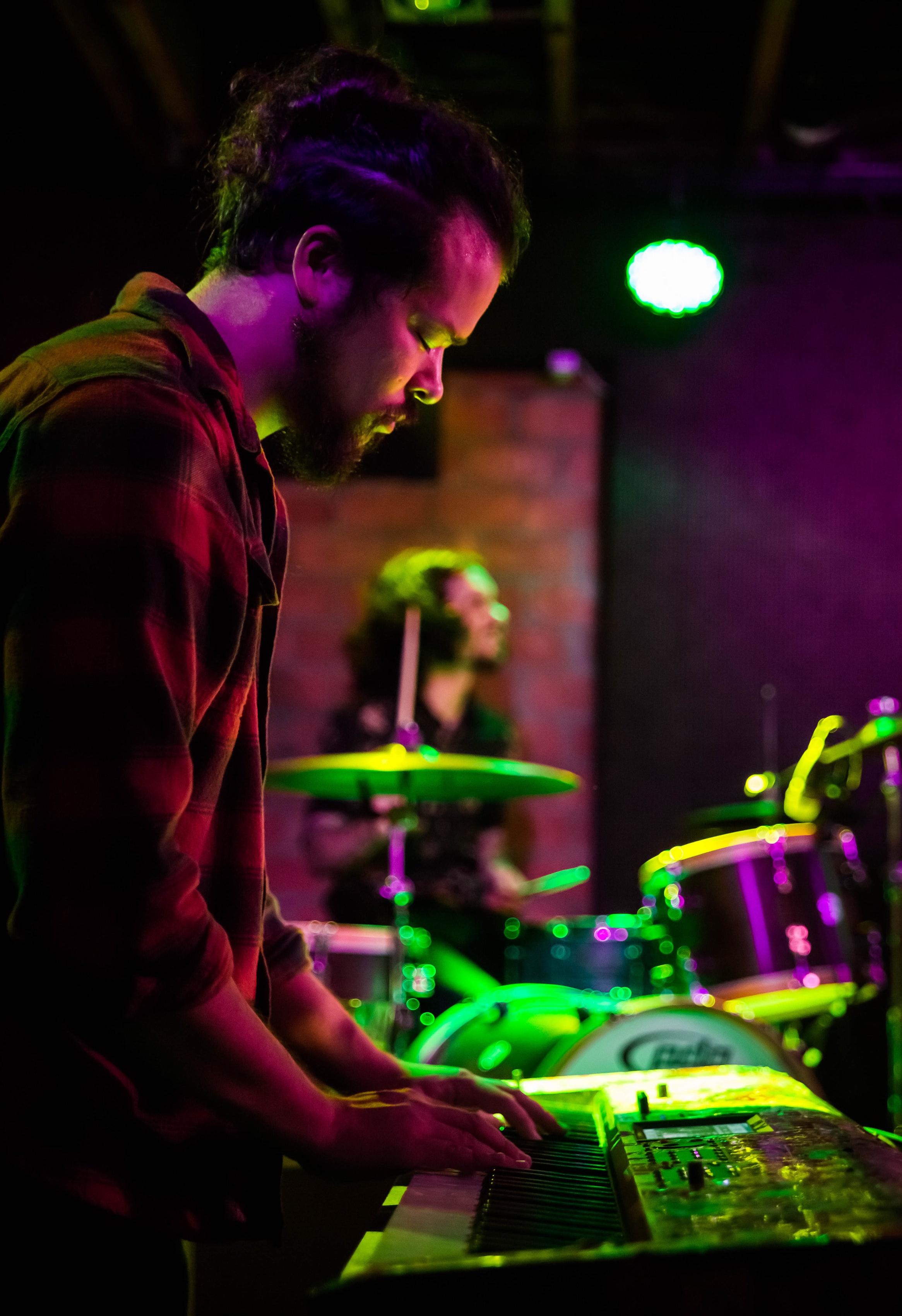 Mathew Rakers is a composer/performer who runs The San Diego Music And Art Cooperative in San Diego, CA. SDMAAC is a 300 lesson a week teaching studio that is home to numerous instructor led music, art, and writing projects. He has composed, performed, and recorded hundreds of pieces of music for Fistfights With Wolves, Phantom Twins, Latifahtron, Interrobang, gunghoseesaw, 18th Century Fashion, and The Green Water District. He continues his classical study with Dr. Diane Snodgrass and jazz study with Adam Pfeffer.
Ryan Bradley studied jazz guitar at San Diego State University with renowned jazz guitarist Bob Boss, and currently studies classical guitar with Keichi Ito. Ryan composes music for Tardigrade, and was the guitarist for The Djangofetts, a gypsy jazz ensemble based out of SDSU.
Nathan Robinson graduated from San Diego State University with a bachelors in jazz studies. Nathan studied with Gunar Biggs as well as renowned jazz bassist Bob Magnusson. He currently works as a musical theater bassist.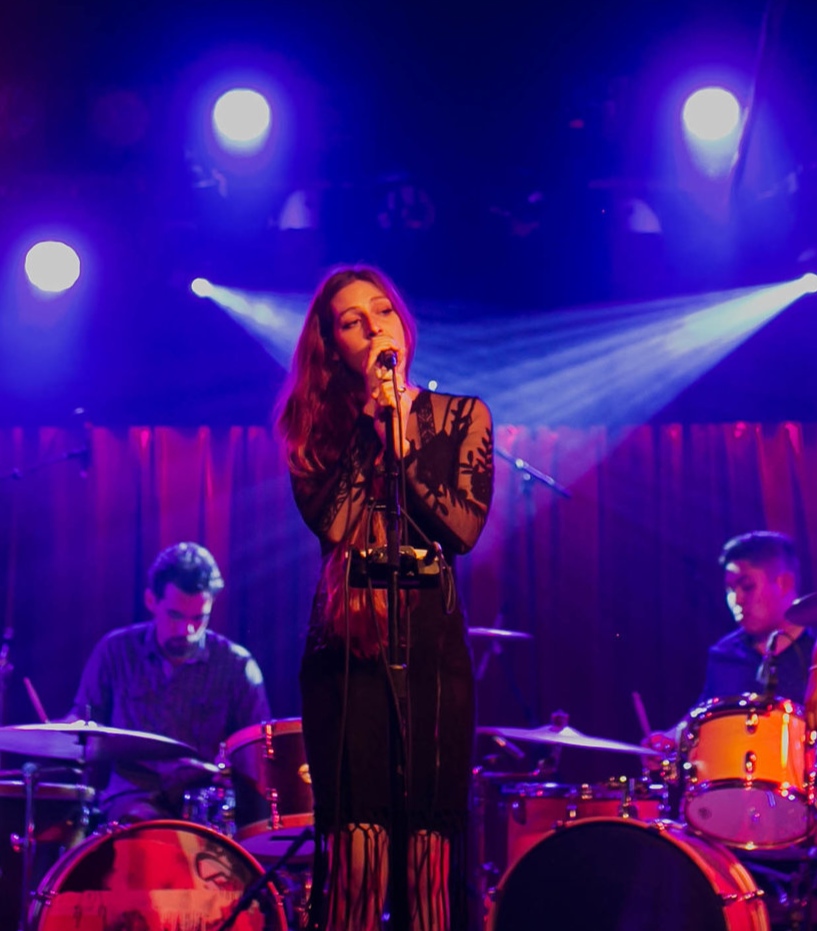 Anastasya Korol is a third generation musician who grew up singing in choirs and musicals. She studied jazz performance as a big band singer for Saddleback College and San Diego State University and currently performs jazz all around Southern California. She is a lead singer for Fistfights With Wolves, Belladon, and Phantom Twins.
Malcolm Jones graduated from San Diego State University with a bachelors in jazz studies and performs for many different groups in the San Diego area, performing in a wide variety of styles including jazz, funk, ska, folk, and prog rock. An eclectic saxophonist in his own right, Malcolm enjoys playing all kinds of music from the traditional to the avante garde.
Latifah Smith is a professional choral singer and educator who studied opera at San Diego State University. She is a strong advocate for the arts.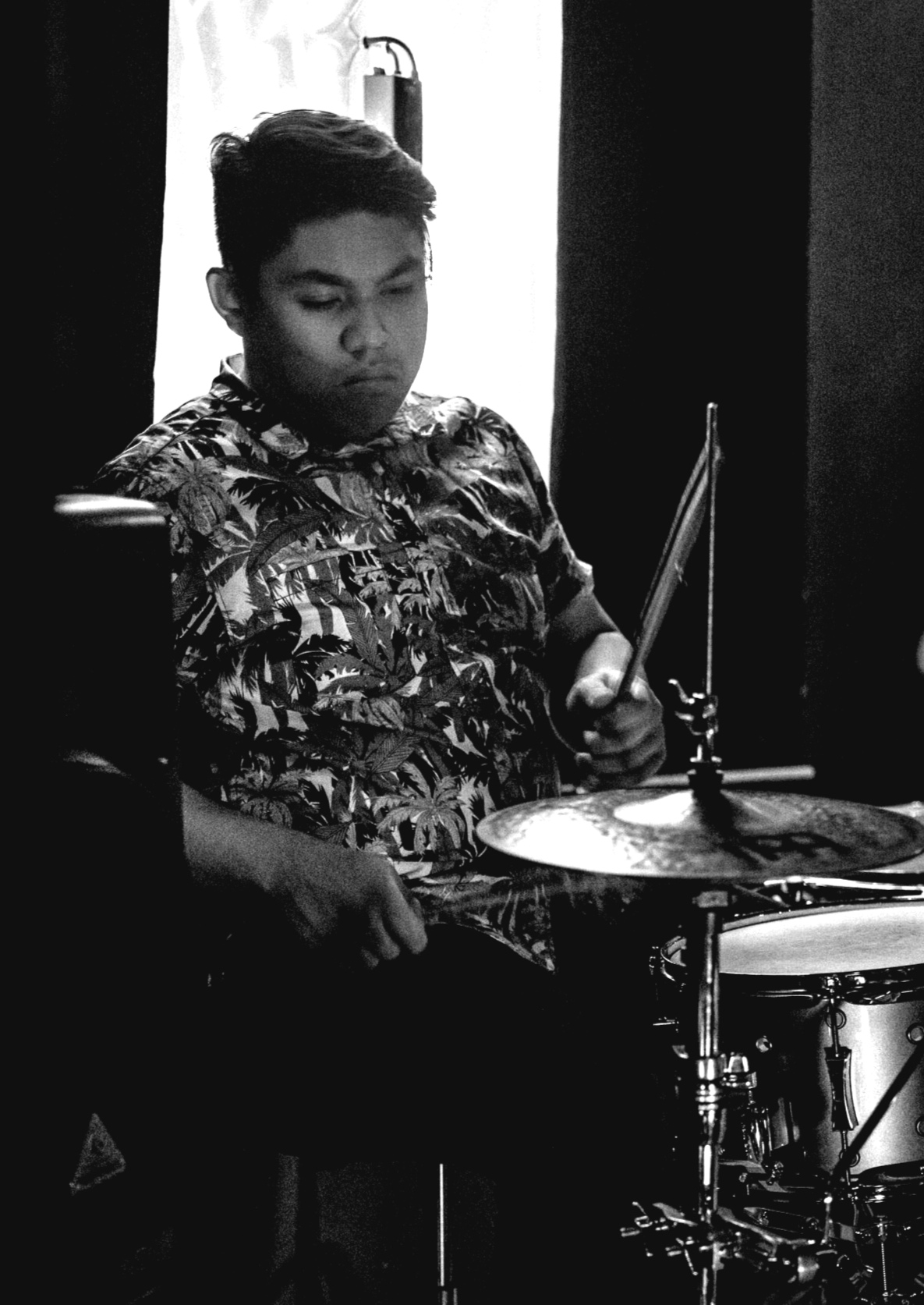 Kevin Capacia graduated from CSU Long Beach with a masters in composition and is a multi-instrumentalist specializing in piano and drums. Kevin works as a music instructor and performer while also arranging music for commerical media and film. His most notable work is on the feature length documentary "The USS Indianapolis: The Legacy"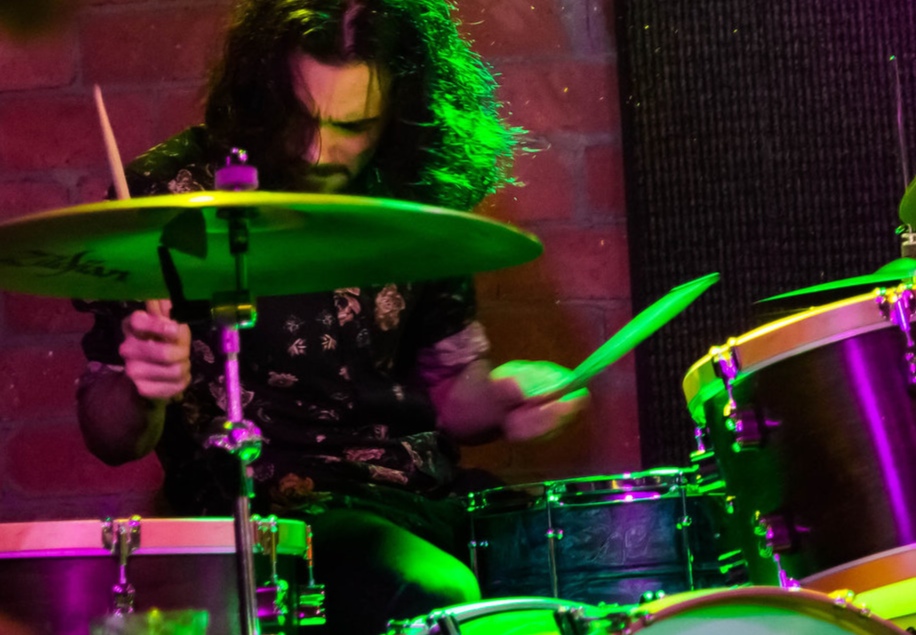 Billy Petty started playing drums at the age of five. He is currently a regularly performing drummer in San Diego with a diverse background including marching band, orchestra, musical theater, and jazz.